A commissioned review from my GoFundMe! It's been a while since one of these, huh?
Basically.
For my birthday, an anonymous donor generously commissioned and recommended that I read and review Nimona, a book I'd never heard of. All the anonymous recommendation said was, "It's fun!"
So I took a deep breath, bought a copy, and hoped it would, in fact, be fun.
SPOILER:
*
*
*
IT WAS IT WAS IT WAS
YAYYYYYYY
Usually, the primary question to answer when introducing a book or movie or TV episode is: "What is it about?"
I'll get to that, but with Nimona, I feel like I need to step back even further and first answer the question of: "What IS it?"
Nimona is not just a regular book made of words, like the ones I usually review here. Nimona is a graphic novel by Noelle Stevenson, based on her webcomic. I hadn't heard of the webcomic, of course, so I approached it as a book, which it most certainly is at this point — it was even a finalist for the National Book Award in 2015. Are there a lot of graphic novels nominated for that? I don't know; if you wanna research that, feel free to do so and then comment or tweet at me to expose my ignorance.
I have some thoughts on how I would have appreciated it differently had I read it as a webcomic rather than a book, but they won't make sense until I go back and address the "What is it about" question, which I will do right now.
It's about a small person named Nimona (surprise), who desperately wants to be a sidekick to the baddest supervillain around, the aptly named Balister Blackheart, and the psychotic shenanigannery she engages in to get the job and to keep it.
Oh, and she's also a shapeshifter.
It's also about the fraught relationship between Blackheart and his archnemesis, the subtly named Sir Goldenloin, as Blackheart attempts to bring down the government and Goldenloin staunchly defends it. But is Goldenloin the hero and Blackheart the anti-hero, or is Blackheart actually the hero undermining a corrupt government, with Goldenloin being on the other side?
I'm just throwing out questions here, don't read too much into it.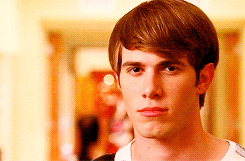 Or am I.
The book is, to put it simply, a delight from start to finish. (And start to finish are not that far apart — I read the whole thing in maybe an hour?) Nimona's maniacal glee and Blackheart's self-seriousness clash again and again in the most hilarious ways, and they make a fantastic team and even more fantastic comedy duo.
In summary:
Blackheart: "NIMONA DON'T DO THE THING"
Nimona: "I'M GONNA DO THE THING"
The setting Stevenson chose ought to be confusing, with its helter-skelter mashup of medieval knights and jousts juxtaposed with high tech (characters routinely communicate on screens via video chats) but at no point does the incongruity seem out of place. Nimona the character delights in flouting and breaking all rules and expectations, and Nimona the book consequently does the same, subverting convention after convention. It all works.
My one complaint, therefore, would be about the ultimately fairly straightforward logic of the plot, which, for me, lacked the sheer manic enjoyment of the rest of the book's unpredictability. It was, for me, just a little too well-constructed and made too much sense, with various arcs wrapped up very neatly. Can a book be too satisfying?
But the heart of the book is the character interaction (which is something I am prizing EXTREMELY HIGHLY right now after having seen Rogue One and been deeply disappointed by the poorly conceived character relationships — READ NIMONA, ROGUE ONE WRITERS), and I feel like I could read a whole book with no plot if it just had Nimona and Blackheart talking to each other in their wonderfully odd-couple way. Well, maybe not a whole book. Well, I'm not sure.
Which brings me back to my thoughts about this being a book-vs-webcomic — if I had read this as a webcomic, I know I would have been looking forward to each installment for more glorious nuggets of dialogue and character interaction. I wouldn't have cared much about plot. I would have just loved checking in and seeing what absurdity these characters were up to that week, and been perfectly happy with nothing happening. All plot would have been a bonus. But with books, plot is expected. And it's certainly not a bad plot. It's just not what I loved most about this book.
A whole book of this, though. That'd be awesome.
____________________
Sarah Meira (SM) Rosenberg is a former auto mechanic and current jill-of-all-writing/editing-trades. She has a degree in Creative Writing, her very own Amazon author page, a podcast with some fellow nerdgirls, and a gofundme where anyone can commission her to write about anything — movies, TV, books, sports, you name it. Got anything you want me to review? Feel free to commission it through the GoFundMe! Otherwise, just sit back and enjoy.